Class of 2023:
A published celebration
A whole class writing project that allows pupils to use their writing skills as they collaborate with their peers.
This unique leavers book will raise self esteem and positively build confidence as your pupils transition to their new schools.
Start Your Book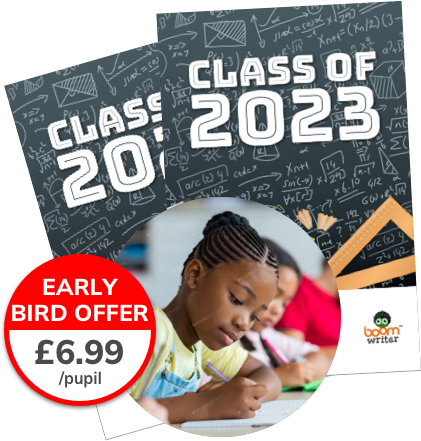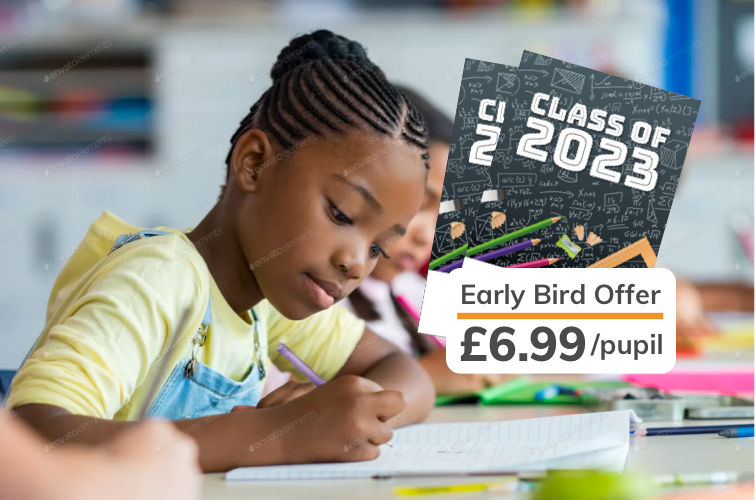 A keepsake to treasure
Send your children home with an anthology of their memories, poems or stories. It's a keepsake they'll treasure for many years to come.
Complete in as little as a day or as an extended project
Download Resources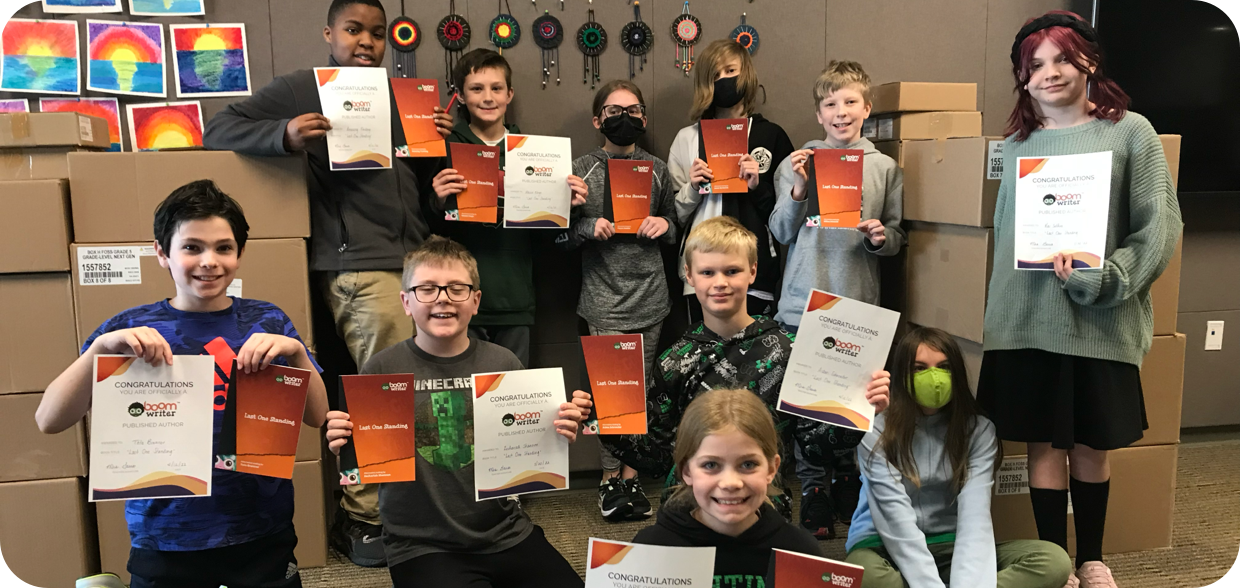 Ideal to hand out at a leavers assembly
A perfect post SAT's Writing Project for your Year 6 Leavers
Published in 3 easy steps
1

Use one of our suggested themes or set your own

2

Your class write & vote on the BoomWriter app

3

Hit publish and we'll print & ship the books to your school.
Use one of our themes or pick your own
The places you'll go

(Informal letter)

Each child write about the places they want to go or jobs they will have in the future

2043 Reunion

(Imagined Narrative)

It's 2043 and your class returns for a party - how has the world and the school changed?

Do you remember when?

(Poetry)

Each child writes a poem or essay on their best memories of being at the school

Create your own!

The flexible project allows you to set the brief that is right for your class or year-group.
Download the resources to plan & start your book
Download Resources
An Affordable, Flexible & Forever Keepsake
Our leavers book is designed to be affordable to all - and a printed book will be a cherished keepsake for-ever!
Start Your Book
Price

Pre Purchase

£6.99/pupil

Parent only

£7.99/pupil

Every child guaranteed a copy

Some children may not receive a copy

Shipped to school for leavers assembly & group signing

Children may not be able to sign each others books

Parents can purchase additional copies after event (delivered to home address)
Parent contribution form